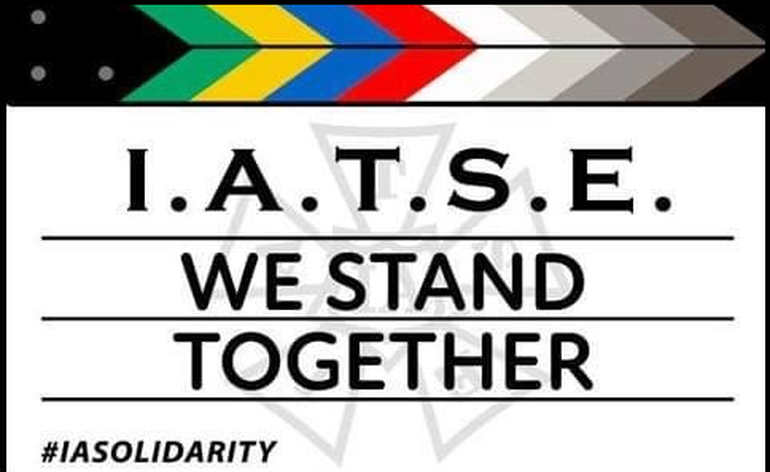 Dear Local 706 Brothers, Sisters and Kin,
We have scheduled a Special Town Hall Informational Meeting this Saturday, September 4th, 11am – 12:30pm PDT to address the many questions and concerns that you have regarding the ongoing negotiations of the Basic Agreement.  
Your Local 706 leadership and the Local 706 Basic Agreement Negotiations Committee are committed to keeping our members involved and informed. 
We hope you will join us as we work together with our brother and sister IATSE West Coast "Hollywood" Locals to attain a strong beneficial contract for us all!  
Your Local 706 Basic Agreement Negotiations Committee: 
Randy Sayer / Business Representative; Julie Socash / President; Polly Lucke; Lydia Milars; Darrell Redleaf (Fielder); Geneva Nash-Morgan; Raissa Patton; Tommy Cole
"First they ignore you; then they laugh at you; then they attack you; then you win."  —Mahatma Gandhi

"No issue can be negotiated unless you first have the clout to compel negotiation." —Saul Alinsky
"Everything is negotiable. Whether or not the negotiation is easy is another thing." —Carrie Fisher




You are invited to a Zoom webinar. 

When: Sep 4, 2021 11:00 AM Pacific Time (US and Canada) 

Topic: Special Informational Town Hall Meeting regarding Basic Agreement Negotiations

Register in advance for this webinar:
https://us06web.zoom.us/webinar/register/WN_W7cMEcfESgGkM66h3bMpvQ

After registering, you will receive a confirmation email containing information about joining the webinar.
Julie Socsah, President; Randy Sayer, Business Representative


---