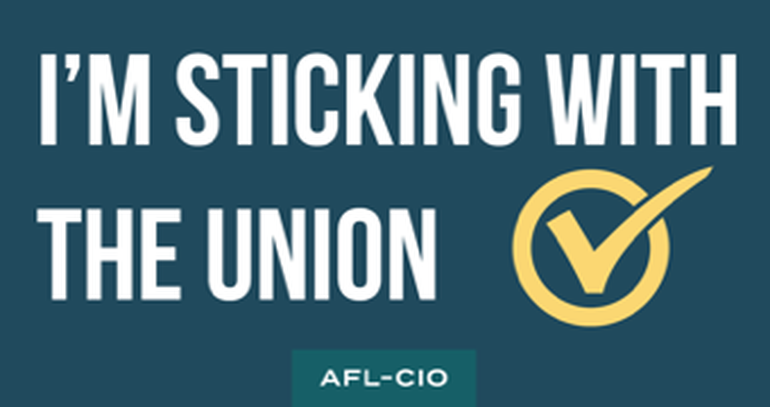 ACTION ALERT
SUPREME COURT DECISION: JANUS v. AFSCME COUNCIL 31
See Notice and Follow Local 706 Call to Action Below 
Say NO to "Right to Work"
From "A Message from IASTE President, Matthew Loeb"
"The court case JANUS v. AFSCME Council 31 decided the question of whether or not public - sector unions would be forced to represent non-dues paying members.  This decision was backed by special interests' groups actively working to weaken union voices and limit our power in numbers." IATSE urges all members to "mobilize as political activists, fight against so called 'right to work' and other anti-union legislation, participate in the political process and demand that our elected leaders represent our interests in Washington .D.C. Register to vote and get involved in the political process. The 2018 elections will be a critical moment in our history to ensure IATSE. workers have a voice at the table." 


Take the Survey
IATSE is interested in your attitudes on the "Right to Work" Survey. Please take a few minutes to answer 16 questions about this legislation. Click HERE for the Survey.
Tell Everyone You Know:                                            
I'm Sticking with the Union!
Share the graphic  below to let people know you will continue to work to support working people's freedom to stand together for a better life. Click HERE for the sharable graphic.  



---