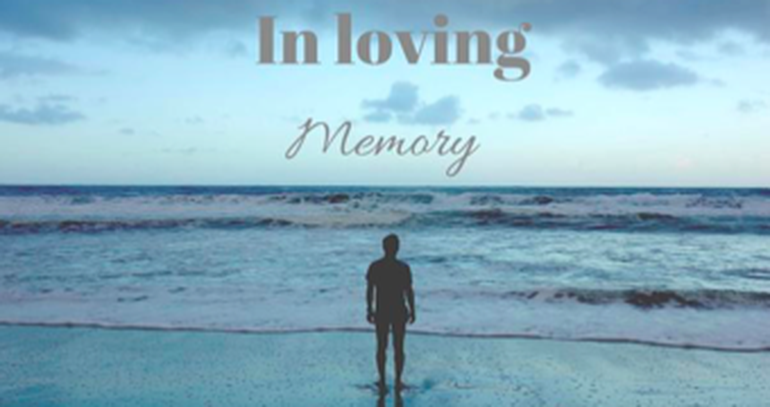 Joseph C. Hailey, Journeyman Make-up Artist
(1957-2018)
At the time Joe Hailey joined Local 706 in 1978, he was the youngest make-up artist in our Guild.  At the height of 6'7" tall, a mixture of Irish and Seminole Native American, he definitely stood out in the crowd.  He had an uncanny ability to tell stories of misadventures, make you laugh so hard you could not breathe and say things that no one else could say and get away with it without hurting or offending anyone.  He loved setting up an epic practical joke, following through to the hilarious ending.  Joe was mentored by some of the most talented artists of that era – Darrell McIntyre, Ben Lane and Joe Blasco.  His scope of talents ranged from high fashion to complex prosthetics and character make-ups. He had a true gift for make-up that was invisible and natural, for transforming a character without the viewer realizing it was paint and powder, with perhaps some glue, hair and rubber or blood.  People truly liked working with Joe as he trusted those he hired to do their jobs creatively and well, he did not micro-manage or hover.  He was generous and helped those who were struggling, yet he also enlisted new, talented members who needed a chance to get a start. Joe was quiet and humble about talents, he did not seek awards even though he won several and was nominated as well.  He did not appreciate drama in the trailer, appreciating talent and stability.  He worked with Department Head Hair Stylist Carla Dean and Frank Fontaine for 20 years.  
In 40 years as a make-up artist, amusingly his resume only says 18 credits. The secret was that productions NCIShad 317 episodes, JAGhad 71, Step by Step(160), Dallas(216).  Feature films Pleasantville, Outbreakand miniseries The Beat Goes On: The Sonny and Cher Story all show his wide array of talents.  He won the Make-up Artists and Hair Stylists Guild Award (shared with Sue Cabral and Matthew Mungle) for The Beat Goes On, and nominated for a Primetime Emmy as well. Joe and Matthew were again nominated for Perfect Strangers.  The make-up and hair team from Pleasantvillewas also nominated for an OFTA (Online Film and Television Association). Joe was Patrick Duffy, Larry Hagman and Mark Harmon's make-up artist through several series and many, many years. 
Joe Hailey was once competitive in the martial arts, was an avid skier, scuba diver, Andalusian horse owner and he loved to travel. He was a prolific writer of military and adventure stories, and authored "U.S. Archives: Vol. 1, The Run for Crystal Palace." He had also developed a new line of tattoo inks for make-up artists.
He was always in great physical shape, but in the last couple of years developed heart problems. His determination and focus was to finish the 2017-2018 NCIS season, which he did, then planned his retirement.  Joe had been on NCIS since its beginning in 2003. Just three weeks after they wrapped the season, Joe and his fiancée Sherry were getting ready to leave on a European vacation when he suffered a fatal heart attack.  Joe is survived by his fiancée Sheri Dickerson and her children Holton, Troy, Sierra and Blaine.  
A Celebration of Life is being planned for late July in Redondo Beach.  The membership will be notified when plans are confirmed. 
---