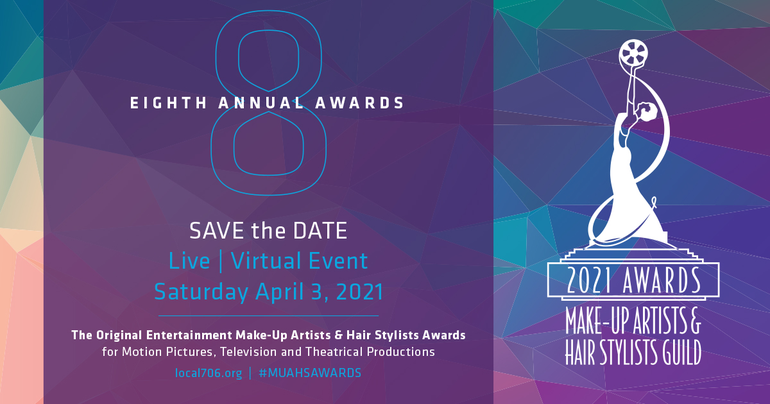 February 24, 2021
Guild Award Nominees:
Our Virtual Guild Awards show is fast approaching…… April 3, 2021!
We have many wonderful ways that you can be a part of this year's virtual show...
We invite you to submit "TicToc" style video shout outs from your celebs! We're looking for any celebrity you are comfortable asking to do a quick (literally 5 to 10 seconds tops) shout out to you and your team! Just fun, loose, quick, high energy and SHORT! (5-10 seconds)
Shoot it VERTICAL Cell Phone Style…. Like a "Tic Toc video….

"We love MUAHS" "We love (your name)"
"Go "your name" and "TEAM- of your NOMINATION for SHOW NAME"
Please try to preface the "Tik Toc" STYLE video with a short, and here is "name of celebrity"just so we know who is endorsing you.
WHEN YOU ARE DONE- Put your name(nominee) in the subject line … along with Shout Out"
email to - videos@ialocal706.org
Secondarily, we will have a "PHOTO OP" link where you can setup pictures of yourself and friends or team in front of a virtual step and repeat with lots of fun stickers and more. Watch your email for information!
---