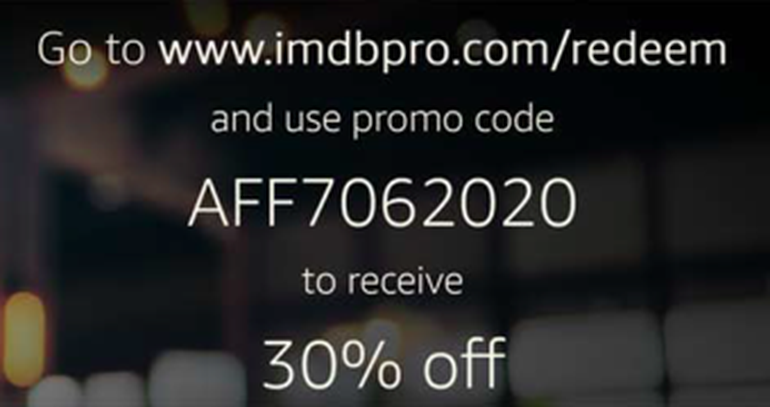 Members! Your IMDbPro Promo Code has been activated. Check out the flyer and steps below on how you can start redeeming this benefit!

1) Create a FREE account through IMDB.com.

2) Go to www.imdbpro.com/redeem and enter the promo code to apply the discount. 

3) Promo Code: Your promo code for 30% off is: AFF7062020.

4) Log in with IMDb.

5) Download the IMDb App via Apple Store or Google Play.

Read more