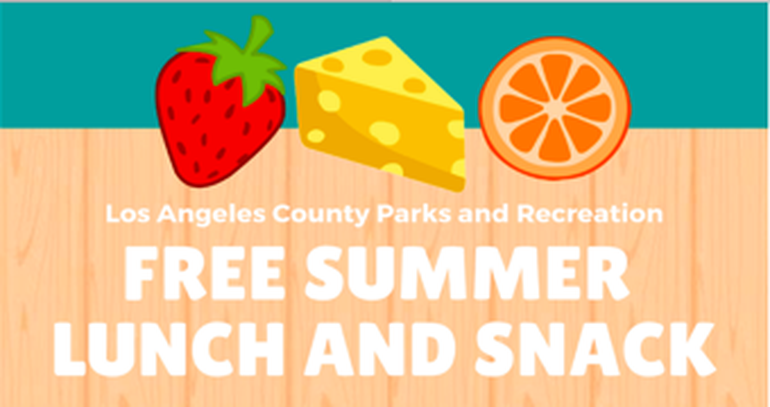 FREE SUMMER LUNCH AND SNACK PROGRAM
KICKS OFF AT LA COUNTY PARKS


LOS ANGELES – The Los Angeles County Department of Parks and Recreation (LA County Parks) begins the 2020 Free Summer Lunch and Snack Program on Tuesday, June 16, at 49 locations. LA County Parks will provide "grab and go" lunch and snack on Tuesday to Friday between 12:30 p.m. and 1:30 p.m. The program runs through August 7.
Due to health and safety restrictions to prevent the spread of COVID-19, lunch and snack will be available for pick up only. Face coverings and physical distancing of six feet are required. For convenience, lunch and snack can be picked up simultaneously.
Children and youth ages 18 and under receive a free nutritious lunch and snack that include vegetables, fruits, seeds, and healthy dairy products like milk, string cheese, and yogurt.
In order for participating parks to qualify for the program, they must service areas within the geographical boundaries of elementary, middle, or high school attendance areas with at least 50% of its students eligible for free or reduced-price school meals.
Visit parks.lacounty.gov/summerlunch for a list of Free Summer Lunch and Snack locations.
.
---