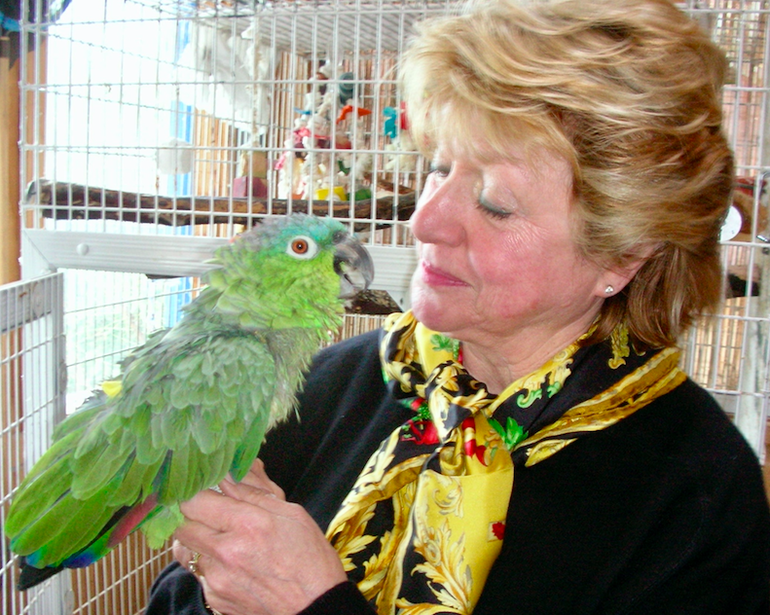 Evelyn Preece & Ringo

Evelyn Preece, Journeyman Hair Stylist
(1942-2017)
She was feisty, fun and she loved styling hair.  Evelyn began her career as a wig and styling instructor at Laurel Beauty Academy, but made it part of her contract that she could take off any number of days without notice to pursue her career in the movie industry.  That was her goal and nothing was going to stop her.  Evelyn worked at MGM, Disney, Columbia, Universal and Filmways to earn the days necessary to join Local 706.  She was accepted in 1968 and rose to Journeyman status.  She worked primarily in feature films:  California Suite, Breakheart Pass, Sextette, Damnation Alley, When the Storm God Rides, and The Silk and the Gun.   
Evelyn's hair styling career was not long but it was eventful.  She met director Michael Preece and after they were married she withdrew from the set life, but stayed in touch with her many friends.  An animal lover, she raised Rottweilers and numerous chickens, giving away eggs because she, herself was vegan. She tended to her gardens and lived life with humor and deep caring for others.  Ironically, Evelyn contracted a very rare disease called Prion – there are only about 300 cases in the U.S. each year and it is always fatal. 
Evelyn is survived by her loving husband Michael. They had no children but adopted the world.  Services are unknown.
---