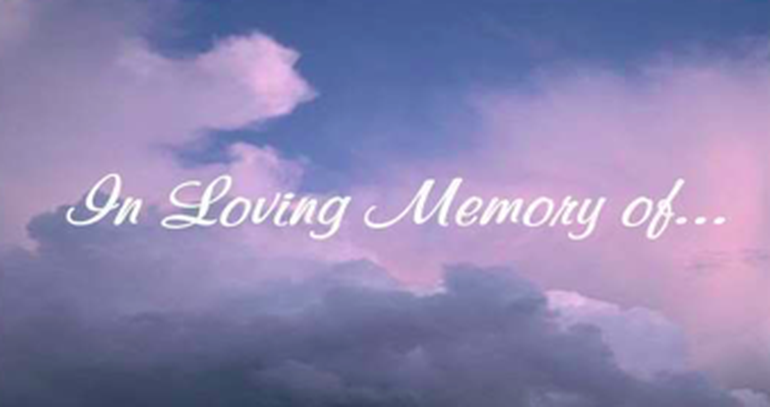 DON SCHOENFELD                                              
Journeyman Make-up Artist (1921-2017)
SERVICES for Don Schoenfeld will be held at Mt. Sinai Memorial at 12:30PM Sunday, December 10th, 2017 at 5950 Forest Lawn Drive.  All are welcome.  If there are any questions please call Ken 818 517 1663.
Written by Kenneth Paul Schoenfeld
Celebrated Hollywood make-up artist Don Schoenfeld passed away on Dec. 5th in Koloa, Kauai where he and his wife Trudy lived for the last thirty years. He was 96 years old and died peacefully in his home.  
Upon retirement Don and Trudy moved to Palm Springs in a condo that Trudy had inherited from her brother, Make-up Artist Louis Lane and nearby her brother, retired WB make-up Department Head Benny Lane. 
A few years later they found a lot near the now Hyatt hotel in Kauai and built their dream house where they have lived for the last 30 years. It was not just by chance that they moved there. Don was the department head make-up artist on the original Hawaii 5-0 with Jack Lord, and quickly fell in love with the islands and the wish to return someday.
He was lucky enough to begin his career apprenticing under the very talented Jack Wilson, who helped him hone his beard work so essential for the cowboy series of that time. Don worked on some of the biggest TV and film productions:  The Streets of San Francisco, Lassie, Lady Sings the Blues, The Liberation of LB Jones, The China Syndrome, Beyond The Poseidon Adventure, Coma, How The West Was Won, The 10 Commandments, Around the World in 80 Days and Playhouse 90. He was Clint Eastwood's personal make-up artist and friend ever since they worked together on the series Rawhide. After the series ended, they worked together on Every Which Way but Loose, Gauntlet, Play Misty for Me among others.  Clint came to Koloa to visit dad a few years ago to sit on the lanai and recall old times.
Don's most well-known accomplishment was his work on the original Wild Wild West TV series for which he was nominated for an Emmy in creating so many characters for the actor Ross Martin on each week's show -  many times utilizing prosthetics, Mortician's wax, or simply liquid latex stipple with highlights and shadows; and very often lots of hand-laid beards, mustaches and mutton chop sideburns from that show's era. It was hard, exacting work for an unforgiving camera that demanded perfection; and very long hours from before dawn-to-late at night, often in the dusty locations at nearby deserts outside of Los Angeles. Don loved his craft and his artistry shows forever on film.
In his last years before retiring, Don was head of Make-up Department at Lorimar Studios with his office at MGM Studios. He oversaw some of their biggest TV shows: Dallas, Knot's Landing and Falcon Crest.
Don was born in Brooklyn, New York in 1921, and has been married to his loving wife Trudy for 74 years. Always an active and social couple, intensely devoted to each other/who easily made friends with all the neighbors and businesses nearby, they were instantly likable and well-known in the community. Don will be sorely missed. He is survived by his wife Trudy and their sons Michael Jay, Lawrence Jon and Kenneth Paul. Kenneth is also a make-up artist, recently retired, who was fortunate enough to apprentice under Jack Wilson as well.
---