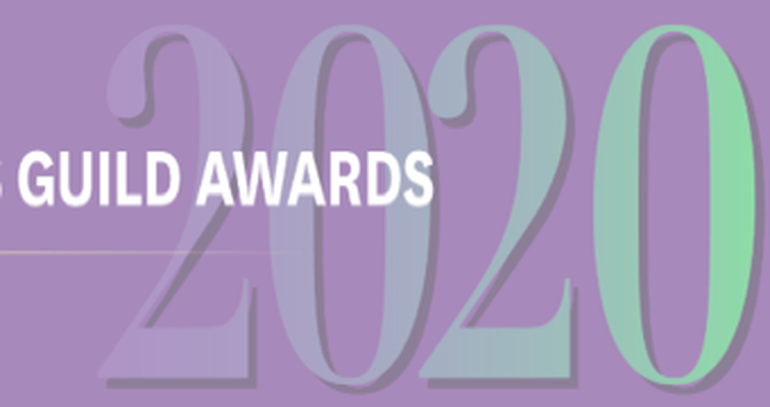 ANNOUNCING: 2020 MUAHS LIFETIME ACHIEVEMENT AWARD NOMINEES!

Lifetime Achievement Awards voting begins
Tuesday, August 13, 2019

Lifetime Achievement Awards voting closes (5:00 pm PST)
Friday, September 13, 2019

Lifetime Achievement Awards Winners announced
Monday, September 16, 2019

STAY TUNED FOR THE LINK TO VOTE...



MAKEUP ARTISTS:
     

       

Thomas Burman -- Journeyman Make-up Artist
Apprenticed with Ben Nye at 20th Century Fox Studios in 1966, and became assistant to John Chambers on Planet of the Apes (1967). Chambers recommended Burman for full torso prosthetics on the film A Man Called Horse.  In 1973 Tom and Ellis Burman with Chambers started the first independent make-up effects studio serving film and tv.  At that same time they were developing work for the CIA, using our industry as a cover. Then, working on the three-part PBS series Primal Man, they had the unfortunate tragedy of losing the entire crew in an airplane crash.  The Burman's created ground-breaking make-ups and effects for Phantom of the Paradise, Man Who Fell to Earth, Devil's Rain, Food of the Gods and A Man Called Horse 2.   Tom took over Burman Studios and did Close Encounters f the Third Kind, Demon Seed, The Manitou, Invasion of the Body Snatchers and Prophecy.  He shared credits with John Chambers and Dan Striepeke on The Island of Dr. Moreau.   Against growing resistance from fellow make-up men, Burman stirred the pot and hired one of the first women make-up artists, Charlene Roberson, to create disguises for the William Shatner TV series Barbary Coast. He again broke ground and established the title Special Make-up Effects, still used today.  When he and wife Bari Drieband Burman had a child, they re-thought their careers and chose to concentrate on television work.  The Tracy Ullman Show, Best of Tracy, Tracy Takes On, Young Indiana Jones Chronicles, X Files, CSI (pilot), Buffy the Vampire (pilot), Chicago Hope, Grey's Anatomy and Nip/Tuck.  Tom Burman has received 31 Emmy nominations, 4 Emmy wins, one Oscar nomination, 4 Saturn noms and 2 wins.  Proudly, Tom Burman has been directly responsible for the contributions to the training of some of Local 706s top make-up artists sharing knowledge and discovering new materials (Burman Foam) to improve the work.  His documentary film Making Apes, honoring the crew that changed make-up history will be shown at the NewFilmmakersLA festival in August.


Tommy Cole-- Journeyman Make-up Artist

Tommy joined Local 706 in 1968 while working on variety and game shows plus "Soaps" as Staff Make-up at NBC. In 1975 he was one of ten make-up artists chosen to attend an Apprenticeship Program at Warner Ranch taught by top 706 artists, elevating him to the Roster after passing his Journeyman test in 1976. Throughout his career he department headed more than 30 sit-coms including "Bosom Buddies", "Designing Women", "King of Queens", "Wings" and "Evening Shade" to name a few. His feature credits include, in part, "Mask", "Pretty in Pink", "Three Fugitives", "Sorority Boys", and "LA Confidential". He did the pilot for "Charlie's Angels" and ran episodics such as "The New Lassie", "Get Real" and "Middle Ages". He was Barbara Walters make-up artist for four years, and did an excess of commercials, MOW's and Specials. He has 7 Emmy nominations and won a Primetime Emmy for the miniseries "Backstairs at the White House" and a MUAHS Guild Award for the TV Special "Geppetto". Always an advocate for education he taught make-up at Valley College for three years to many aspiring 706 make-up artists, and was hired by CSATF to help our Body Make-up Artists hone their corrective beauty skills. He received prosthetic training from the original "Planet of the Apes", which prepared him for future character projects. In 1992 he was elected to the 706 Executive Board, served on the Constitution Committee, and in 2004 was elected Business Representative, the position he held for 15 years. He was responsible for negotiating, interpreting and enforcing all 706 contracts, along with negotiating yearly education sponsorship from CSATF. In 2008 he was appointed Trustee/Director to the Motion Picture Industry Pension and Health Plans, served on the Advisory Committee for MPTF and was the Make-up Peer Group Governor for the TV Academy for four years. Negotiating the Basic Agreement, he was successful in achieving title parity between make-up and hair, walked picket lines and actively worked for the California Film & TV Tax Incentive. Hehas had a very busy and fulfilling career!


Matthew W. Mungle -- Journeyman Make-up Artist

Matthew Mungle earned recognition as a top master of the elite, make-up effects illusion.  He has 250 film and television projects to his credit, is always a veteran voice to aspiring artists hoping to find their way and takes many new members under his wing. He gives back to his 706 members as a mentor, role model and friend. As a young boy in Durant, Oklahoma, he recalls seeing Frankenstein, Dracula, andThe Mummy. He was fascinated by the makeup, often borrowing his mother's makeup to "create his own version of horror." As he got older, he ordered theatrical make-up from New York experimenting with face casts and prosthetics on willing friends and family. His parents thought it was a passing phase he'd outgrow but he knew differently. In 1964 The Seven Faces of Dr. Lao came out and Matthew credits this film as his greatest influence and deciding factor to his path on becoming a special effects make-up artist. Matthew arrived in Hollywood in 1977 after applying and being accepted into Joe Blasco's Make-up Center, the premier academy responsible for training many Local 706 members. Joe Blasco said this about Matthew "From the very beginning Matthew showed exceptional talent. I knew he had what it takes to become a success in this business." His first major film was Edward Scissorhands in 1990. Matthew has been honored with 26 EMMY nominations, finished his 11 year run creating graphic make-up effects for C.S.I. Las Vegas. His impressive list of films: Bram Stokers Dracula, earning him his first Oscar in 1992, Pay It Forward, DareDevil, Anchorman, The Omen, X-Men, The Tempest, The Butler, Schindler's List, Outbreak, Primal Fear and Ghosts of Mississippi.After 42 years as a master of make-up effects artists, Matthew and husband of 40 years, John Jackson, moved to Texas. They set up a studio for his loyal clients including stars Robert DeNiro, Glenn Close and Tracey Ullman. Matthew also conducts educational seminars to pass on his enormous wealth of knowledge.

Christina Smith -- Journeyman Make-up Artist
With nearly 100 credits to her resume, Christina Smith began her career in make-up after assisting the renowned fashion photographer Bud Fraker. Christina started by advising Fraker on innovative make-up trends, and after a short time, Liza Minnelli asked Christina to work with her on the film Cabaret. Christina became one of the first female make-up artists to join Local 706 in 1974 and she used that experience to help mentor numerous other artists.  She earned Academy Award and BAFTAnominations for Schindler's List and another Oscar nom for Hook. In addition, Christina wasEmmy nominated for her work on King.  She has been honored twice by the Canadian Film Council for her outstanding contribution to film. In 1994 Christina was the recipient of the Crystal award presented by the prestigious Women In Film organization, as well as being honored by The Girl Scouts of America as an Outstanding Female Achiever. 2003 brought a nomination from the IATSE Local 706 Make-Up Guild Award for her work on Life as a House. In 2004 Maria Shriver listed her as an outstanding female achiever in California.Running alongside her film career, Christina has created a couture eyelash atelier that provides lashes to some of the biggest female celebrities in the world. Her clients include Kate Hudson, Lindsay Lohan, Julia Roberts, Rachel McAdams, Milla Jovovich, Monica Bellucci, Amber Valletta, Catherine Zeta Jones, Liza Minnelli, Cher, Dolly Parton and Shirley MacLaine, to name a few. This success is due to her amazing beauty work and the fact that Christina makes the only handmade eyelashes on the market.  Sheis a spokesperson for Smart Cover Cosmetics and has previously partnered with M•A•C Cosmetics to develop a line of lashes. She has also been featured in numerous editorials for magazines such as Vogue and has appeared on QVC and HSN.  Most recent film credits are Resident Evil: The Final Chapter starring Milla Jovovich, and The Last Days In The Desert with Ewan MacGregor.  Christina is a member of the Academy of Motion Picture Arts and Sciences.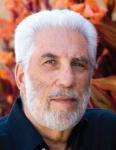 Maurice Stein -- Journeyman Make-up Artist
Make-up artist Maurice Stein designed Barbra Streisand's look for the film Funny Girl, was a member of the Academy Award-winning make-up team for Planet of the Apesand created Estelle Getty's old-age make-up for the television series Golden Girls.  He was the first make-up artist to be inducted to the California Cosmetology Association Hall of Fame as well as the National Cosmetology Hall of Renown.  Maurice served as IATSE Local 706 Vice President for two terms, served on the Welfare Committee for many years and was involved with the "Deb Star Ball" and the annual picnic.  He was a generous educator, teaching and sponsoring many classes for 706 members.as well as personally mentoring them to achieve their goals. His philanthropic outreach to burn survivors and cancer patients was one of his proudest achievements. Stein was one of the first make-up professionals to provide corrective make-up techniques and educational services to the national "Look Good, Feel Better Program."  His make-up formulations satisfied the needs of the entertainment business and advanced standards for clinical applications in the medical industry. He worked with volunteers medical personnel and patients at the City of Hope, The Phoenix Society, five children's burn units in Shriners Hospitals, the John Hopkins Burn Rehabilitation Center, and the Grossman Burn Centers.  In 1984 Maurice retired and established Cinema Secrets, created not only his iconic cosmetics line, but also the Woochie foam prosthetics popular for Halloween make-ups.  Throughout his 50-year career, Maurice Stein worked on over 200 films and television shows, more than 4,000 commercials, and even three U.S. Presidents.  He was a driving force in the movement between the professional make-up industry and professional products.  Maurice Stein's body of work includes The Golden Girls, Ice Pirates. Soap, Land of the Lost, Evel Knieveland numerous other productions.  Although he is uncredited, he was honored in the film documentary Making Apes: The Artists Who Changed Film.  


HAIR STYLISTS:


Terry Baliel -- Journeyman Hair Stylist
After working in salons and owning one for several years Terry decided to pursue his interest in the entertainment industry. He was accepted in a training program at San Francisco Opera Wig and Make Up Department in 1980. It was there that he had extensive training in the art of ventilating and building wigs and doing theatrical make up. As part of his training during that year he apprenticed for one month at the Spoleto Festival in Charleston, South Carolina in their hair and make up department. At the end of this program he was hired by Theatrical Hairgoods Company in San Francisco to travel to regional opera and theatre companies to run their Hair and Make up departments for over ten years. He was also wigmaster at San Diego Opera for 9 years during which time he won a Guild Award for Best Theatrical Hair Design of their production of The Magic Flute. When at home in between trips he worked at San Francisco Opera and San Francisco Ballet and became an associate member of Local 706. In 1986 he was fortunate to be the key on his first film, "Tucker" that was filming in the bay area. For the next 13 years he continued to work in both film and theatre until 1999 when he was asked to come to the Los Angeles area to work on "How the Grinch Stole Christmas". During that time he became an L.A. roster member and shortly thereafter Journeyman of Local 706. He is proud to have been a part of some wonderfully creative projects including "The Joy Luck Club", "The Last Samurai", "Alice In Wonderland", J.J. Abrams "Star Trek", "Thor", Chronicles of Riddick", "The Prestige", and "Call of the Wild" to name a few. He has also worked in the TV industry on shows some of which are "Deadwood", "Miss Rose White", "Cinema Verite", "Agent Carter", "Hairspray Live!", and "Transparent" the later of which allowed him to be part of an effort to open and educate peoples hearts and minds to the LGBTQ community. Terry is a ember of the Motion Picture Academy, the Television Academy and on a committee to source out and develop new exibits for the new Motion Picture Academy Museum. He has worked on Hair and Make Up Oscar winning films and is the recipient of 3 Emmys and 4 Guild awards for period hairstyling which is his passion. He has also taught classes in period hairstyling and always happy to share his experience and expertise with his colleagues.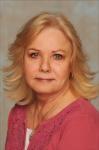 Judy Crown -- Journeyman Hair Stylist
Judy Crown is best known for her work on the beloved shows Murphy Brown, Designing Women and Seinfeld. Seinfeld shared magnificent phrases that live on and so does the hair. After re-styling Julia Louis Dreyfuss hair when she got hired, Opra Winfrey called and asked for Judy Crown to be on her show to talk about "Seinfeld Hair". Jerry Seinfeld told Judy that when she talked to him in the makeup room, it relaxed him, calmed him down before the show. She has a relaxing effect. Judy Crown has establishing iconic hairstyles that will linger on in syndication forever. She has served on the Academy of Television Arts & Sciences as Governor, on PGEC Peer groups and as a Blue Ribbon Panelist. She has two Primetime Emmy Awards, five nominations and one nomination for a MUAHS Guild Award. As a former Local 706 Secretary-Treasurer, Executive Board member and Negotiations Committee member, she has served her Local 706 members continually for years. She volunteered to be a Journeyman Class Instructor and a Journeyman Test examiner.  As an advocate for equality, Judy Crown led the movement to raise union hairstylist wages to equal pay with make-up artists in the mid 1990's. She is a mentor who always contributes to the betterment of Local 706 membership. Education was always a passion of Judy's. She taught new members coming in and was a patient mentor who inspired hope and ignited the imagination of new, inexperienced members who needed guidance. She taught them they could achieve anything if you are willing to learn. Judy has been a personal stylist for Lauren Bacall, Candice Bergen and Angela Lansbury. Other TV shows include: Helter Skelter,Runaway Jury, Growing Pains, My Sister Sam, Moonlighting, The Dukes of Hazzard. Film work consists of: Diamonds,(personal: Lauren Bacall)Denial, (Personal: Jason Alexander) My Fellow Americans,(Personal: Julia Louis-Dreyfus) Return to Moon Junction, (Personal: Louise Fletcher) "I like the creativity of hair styling, it's like painting or drawing. It's shaping things, it's working with my hands. and doing hair is making something special."-Judy Crown

Josee Normand  -- Journeyman Hair Stylist
Josee Normand began her career at Universal Studios under the guidance of Larry Germain. After completing the Apprenticeship Program, Josee became a Journeyman Hair Stylist in 1969. Tremendously talented and giving of both her time and skill set, she set out to help guide Local 706 and all of it's members. Josee dedicated monumental amounts of time to her and brothers and sisters. She has been a true believer of volunteering her time and her talents for her Guild. Not only was she an active Executive Board member, and she also made time to step up and be the Hair Craft President, she volunteered to join the Negotiating Committee and taught for both Local 706 and for many UCLA Extension courses. She dedicated her time and knowledge to the Motion Picture Television Fund and to the Debutant Star Ball. She has been an energetic member of the Academy of Motion Picture Arts & Sciences and the Television Academy. In 1997, Josee was honored at the 60thAnniversary of Local 706. She won two MUAHS Guild Awards, three Primetime Emmy Awards and nominated for an additional seven primetime Emmy Awards. Josee is known for her hairstyling expertise on the tv shows Star Trek: Voyager, Deep Space Nine and The Next Generation.Most of that time, she was the Department Head of Hair. Josee didn't only do science fiction, as a personal hair stylist to actor Bruce Willis, she worked with him on many films including: Die Hard, Die Hard 2, Bonfire of the Vanities, Hudson Hawk, In Country, Blind Date and numerous other feature films as his personal. Her additional TV credits are:The Shield, Deadwood, Return of Bruno,Fantasy Island and last but not least Moonlighting. Early in her career, Normand was the personal hair stylist for actor Bruce Willis. She first worked with Willis on his hit television series, Moonlighting, from 1985 through 1987, and continued working with him on films until 1991.  Her subsequent film credits include The Mambo Kingsand Dracula, and the blockbuster hit Pirates of the Caribbean: The Curse of the Black Pearl.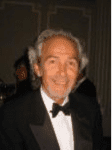 Martin Samuel -- Journeyman Hair Stylist

Martin Samuel's career as an internationally renowned film and celebrity hairstylist began in England and was acclaimed for his period hairstyling and expertise with wigs, working with leading actors and Rock Star's He was Chief Hairstylist and created the iconic looks for David Bowie on "The Man Who Fell toEarth" and went on to be his personal hairstylist on the Station to Station Tour. He was also the Chief Hairstylist for Pink Floyd: The Wall. He was nominated for a BAFTA Award for EVITA as Department head and for his creations of 42 outstanding hairstyles for Madonna's performance as Eva Peron. During his career over the last forty years he is credited with over 60 films. He started his career In Europe and the UK. He moved to Hollywood and began working at Universal Studios on Coal Miners Daughter and the musical Xanadu. He became a Journeyman in Local 706 and has worked primarily as a Department Head since1979. Proudly, he has also received his 706 Gold Card. Martin has been nominated for three Oscars: Hitchcock (2013), Pirates of the Caribbean: At World's End (2008), and Curse of the Black Pearl (2004)He won both the BAFTA and Local 706 Guild Award for Pirates of the Caribbean: The Curse of the Black Pearl in 2003 and won a BAFTA Award as Hair Designer and Dept Head on Pirates of the Caribbean: Dead Man's Chest and Pirates of The Caribbean: Worlds End. Martin Samuel has been celebrated with a Saturn Award, and been nominated for OFTA, Gold Derby and various other honors and accolades. He is a three time Emmy nominee (2008, 2009, 2010) for his character wig work for Tracey Ullman on State of The Union and was honored with a Lifetime Achievement Award by The Hollywood Beauty Awards in 2015. Martin has also been a personal hairstylist for Johnny Depp and Penelope Cruz. and many others. Wild, Wild West, Angels and Insects, Blow, Burlesque, Love and Mercy, Jane Eyre, Little Buddha, Domino, Sahara, Secret Window and Son of Pink Panther are but a few of his films. Martin Samuel is a member of the Academy of Motion Picture Arts and Sciences. He continues to work and resides in L.A.


Toni Anne Walker -- Journeyman Hair Stylist
Toni-Ann Walker enjoyed a long and illustrious career working on multiple films with Steve Martin, Jessica Lange, Russell Crowe, Jack Nicholson, Jane Fonda, Johnny Depp, Will Ferrell, Uma Thurman, Al Pacino, Michelle Pfeiffer, Diane Keaton, Michael Douglas, and Angelica Huston among others. Toni joined our Guild in 1978 while working at Universal Studios and became a Journeyman of Local 706 in 1980.  She made her indelible mark with legendary hair styling techniques, classical training, meticulous research and hairstyles that reflect the characters they embody. Her artistry was focused not only on styling but also her client's hair itself. Toni would always take great care in leaving her actors hair in better shape then when she first met them. Toni's iconic hair styles are easily remembered in the many films she worked on: The Postman Always Rings Twice, Scarface, Frances, Tootsie, Poltergeist, Austin Powers; The Spy Who Shagged Me, Chocolat, Anchorman and Gattaca. Toni's expert artistry as a master hair designer awarded her two Emmy Nominations. She won a Make-up Artists and Hair Stylist Guild Award for her beautiful work on Legally Blonde 2: Red, White and Blonde, and continued to garner another Guild Award nomination for the movie Austin Powers: The Spy Who Shagged Me. When you were not marveling at herVirtuoso skills, you would be laughing at her quick wit, charm and sense of humor. When rushed by nervous producers to 'speed up' wig changes she would simply hold up her hands and retort "These are hands…not wands". On her off days, Toni would often donate her time and hairstyling skills. You could often find her cutting hair at homeless shelters, homes for battered and abused women or setting wigs at the Children's Hospital in Los Angeles. She delighted in supporting The Hollygrove Orphanage in Hollywood by sending ice cream trucks for the kids. After a career spanning nearly four decades and 80 titles, Toni-Ann Walked retired in 2009 to pursue dreams of writing and approaching her new craft with the same passion and dedication she's always shown.