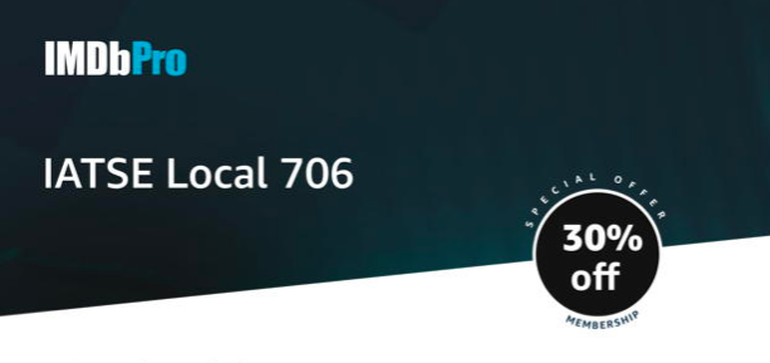 Members! Your Local 706 IMDbPro Promo Code has been activated. Please Note: This exclusive offer is for Local 706 Members only.

If you are currently receiving a Local 706 discount, you will need to redeem this new promo code to continue this benefit through 2021. Offer expires 12/31/2021. See full details in the flyer below.

Use these steps to begin redeeming this benefit!

1) Create a FREE account through IMDB.com.

2) Go to www.imdbpro.com/redeem and enter the promo code to apply the discount. 

3) Promo Code: Your NEW Local 706 promo code for 30% off is: 706AFF2021  

4) Log in with IMDb.

5) Download the IMDb App via Apple Store or Google Play.