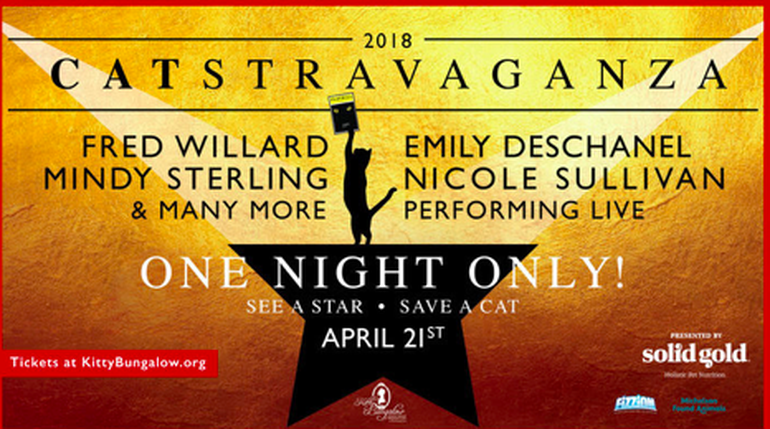 Volunteers Needed for Kitty Bungalow's 2018 'Catsravaganza'




CALLING ALL ANIMAL LOVERS!
We wanted to reach out to the Local 706 Union make-up artists and hair stylists for our upcoming celebrity benefit for Kitty Bungalow Charm School for Wayward Cats called "Hamilton's Cats". Every year we get amazing volunteers from this union and we would love to have some people help out again this year. I have included details below about this fantastic night of a celebrity celebration of the alluring feline. 
Details: Hamilton's Cats is a play within a play, a full musical with a mix of songs from Cats and Hamilton, among other songs and comedic skits! This will be year 7 of the most upbeat, star studded animal celebrity event, and will be held at the historic Montalban Theater, 1615 Vine St, Los Angeles, CA 90028 on April 21st , for this one night only celebrity CATstravaganza 
For more info:  https://www.kittybungalow.org/hamilton-s-catsravaganza
Volunteers needed: 6-7 make up artists and 6-7 hair stylists. 
Date: Saturday, April 21st
Time: 4/5pm - 10pm 
Contact: communications@kittybungalow.org
---