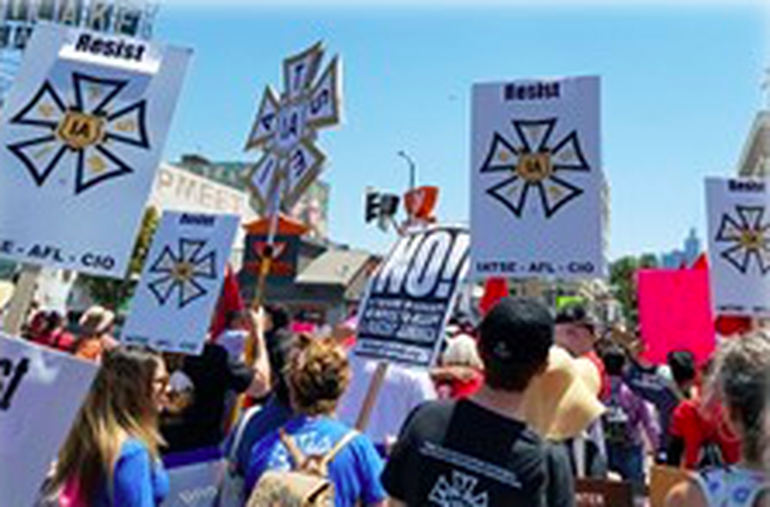 Please make every effort to send your volunteers and activists to the:
'MAY DAY MARCH & RALLY'
Wednesday, May 1, 2019, at MacArthur Park
Join Labor and Community on International Workers Day
to March in support of fairness, equality, and social justice.
          RALLY:     3:00 PM
          MARCH:  4:00 PM
Please wear your IATSE Local t-shirts and bring your banners representing your Local.
IATSE meet up point will be at the corner of 6th Street and Parkview look for the IATSE signs.




For May 1st march route and schedule see below...



---