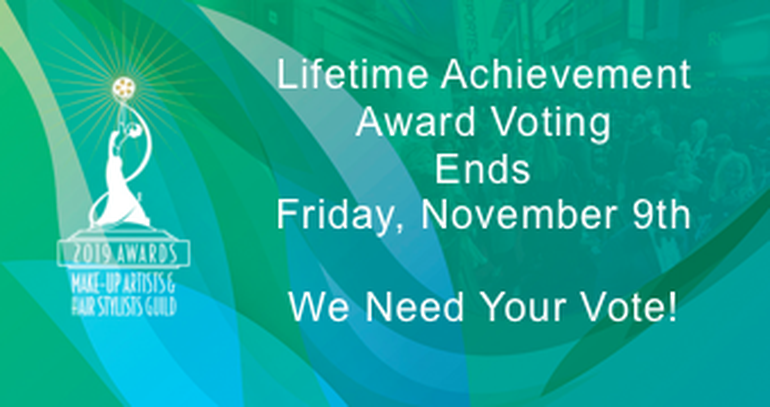 Dear Members,

WE NEED YOUR VOTE!

CLICK HERE or go to http://members.local706.org/awards/voting/ TO VOTE ONLINE for:

2018-2019 LIFETIME ACHIEVEMENT AWARDS  

Please vote for only ONE Make-up artist and/or ONE Hair Stylist.

The Nominees are:
Make-up Artists: Fred Blau, Jr., Sue Cabral-Ebert, Mike Germain, Peter Robb-King, Christina Smith
Hair Stylists: Judy Crown, Susan Germaine, Renate Leuschner, Josee Normand, Robert L. Stevenson
(The nominees biographies and photos accompany the names.)

Please note: You must be logged in under your user name and password. You must be an Active or Active Retiree Local 706 member to vote.     
Voting Ends Friday, November 9, 2018 at 5:00 PST
---